How to get CITP Certified:

Earn your
FITT Diploma
Options:

Prove your
work experience
Show us you've completed a minimum of 12 months of professional experience in a position where the majority of your responsibilities relate to international trade by submitting relevant professional references and a detailed CV.
To see if your experience qualifies, review our professional experience requirements, or contact us at info@fitt.ca.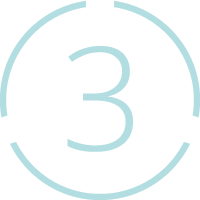 Keep your designation
up to date
CITP dues
To maintain your CITP®|FIBP® designation you must remain a CITP in good standing by paying your annual FITT CITP dues.
Continual learning
As recognized trade experts, all CITP®|FIBP®s agree to undertake at least 30 hours of professional development each year to maintain their industry knowledge and skills.
Ethical integrity
CITP®|FIBP®s are required to agree to and comply with the concepts of competency and integrity detailed in our CITP®|FIBP® Standards of Ethical Conduct guide.