How to get CITP Certified:

Earn your
FITT Diploma
Options:

Prove your
work experience
Show us you've completed a minimum of 12 months of professional experience in a position where the majority of your responsibilities relate to international trade by submitting relevant professional references and a detailed CV.
To see if your experience qualifies, review our professional experience requirements, or contact us at info@fitt.ca.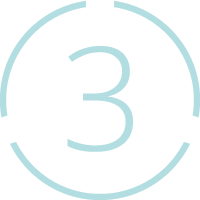 Keep your designation
up to date
CITP dues
To maintain your CITP®|FIBP®* designation you must remain a CITP in good standing by paying your annual FITT CITP dues.
Continual learning
As recognized trade experts, all CITP®|FIBP®s agree to undertake at least 30 hours of professional development each year to maintain their industry knowledge and skills.
Ethical integrity
CITP®|FIBP®s are required to agree to and comply with the concepts of competency and integrity detailed in our CITP®|FIBP® Standards of Ethical Conduct guide.
FITT Seeking ISO Accreditation for CITP Designation
We are excited to announce that FITT will be applying for ISO 17024 Accreditation. Through this accreditation, FITT's certified program – the CITP designation – is validated by an independent, unbiased accreditation body – the International Organization for Standardization (ISO) through the Standards Council of Canada. Learn more about ISO 17024 and changes in effect as of January 1, 2023.